About Me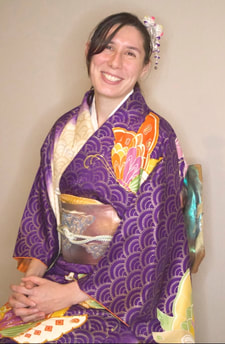 Hello!
My name is Nasstassja Venegas-Franklin. I am a freelance graphic designer who has worked closely with my contracted clients to develop a brand identity and strategy.
As a graphic designer,
the emotions that colors convey are a big part of my work and my strong suit.
I graduated from the University of Texas with a Bachelor of Science in RTF, specializing in animation and editing. After being out of school for a year, I returned to round myself out with an Associate of Applied Science in Graphic Design Specialization.
I am hoping to be able to combine my two degrees and use them to their fullest. As I consider myself a "forever student," I am always looking to learn new ways to apply my knowledge and seek further understanding of art in all of its forms.
I have a fascination and
love for Japanese culture that started at a young age. It began as a collection of memorabilia but has since evolved into a more spiritual and personal admiration of their art, kimono, customs, and even language.
I would love to chat and get to know you!
Please feel free to contact me at
nasstassja.venegas@gmail.com